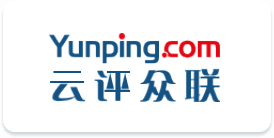 Xiamen reached land real estate appraisal consulting Co., Ltd. was founded in 2002, registered, approved by the Fujian Provincial Department of construction of Xiamen city Industrial and Commercial Bureau, with the level of the real estate, land national A-level qualification assessment of the company, to undertake a nationwide real estate scale assessment, consulting business.
"Cloud on Zhonglian" by the traditional evaluation industry + Internet SAAS platform
"Cloud on Zhonglian" by the Internet platform (cloud + Industry Alliance (assessment) assessment agencies to assess the formation of excellent professional team)
Service provided by cloud review:
Software: fast inquiry, inquiry, inquiry mechanism maps, cloud, cloud and cloud assessment survey commissioned
Data: grid dictionary, benchmark land price, case base
Assistance: agencies online (National more than 5400), bank online (the implementation of the branches and sub branches of monetary policy information), expert online (each industry experts in the assessment industry to find the function)
Message: assessing headlines (national assessments, information releases)

Zhonglian provide service team:
Grid dictionary, data team services + alliance, advanced business expert consulting, team services
Company as the backbone enterprises of the intermediary industry, strong technical force, professional equipment complete, in order to enhance the core competitiveness of enterprises, improve the quality of service, the integration of enterprise internal structure optimization, improve the training system, improve the professional quality of employees, strengthen the occupation morals, now has a good occupation morals, professionalism and dedication staff. At present, the company headquarters office is located in Venus No. 41 Xiamen Road, building 2 floor one or two (radio and television center beside the bridge on the west side of the road), office building area of 1400 square meters, the company has a full-time staff of more than 60 people, including: registered real estate appraisers, certified land valuers 30, registered cost engineer, registered accountants, registered tax engineer, senior economist, civil engineers, mechanical engineers, lawyers practicing enterprise talents, is a comprehensive one, complete range of qualification assessment of the company, now has Longyan, Fuzhou, Anxi, Zhangzhou branch and Putian liaison office.